We provide CPD (continued professional development) presentations around the world, presented by our experience presenters. 
Our team consists of experienced ex firefighters, who have dealt with the tragedies and effects of a fire first hand. 
All of our CPD's are catered to for yourself, at a location of your choice, alongside a free lunch provided by iMist. 
Sometimes travelling isn't an option or can be a hindrance, which is why we now offer our CPD's online, which you can sign up to below. 
When you sign up to our CPD, you are agreeing to our privacy policy and understand there may be other companies that are participating.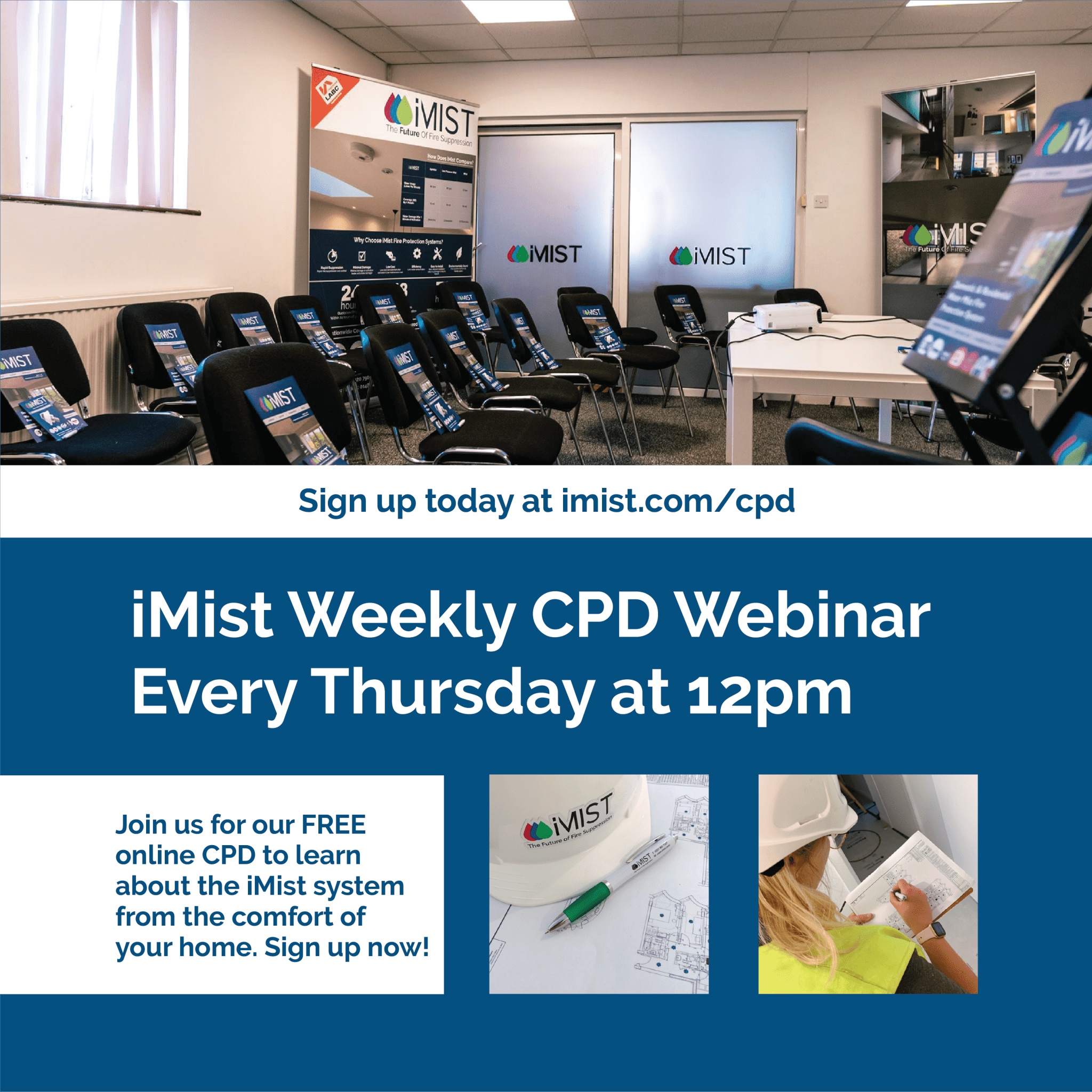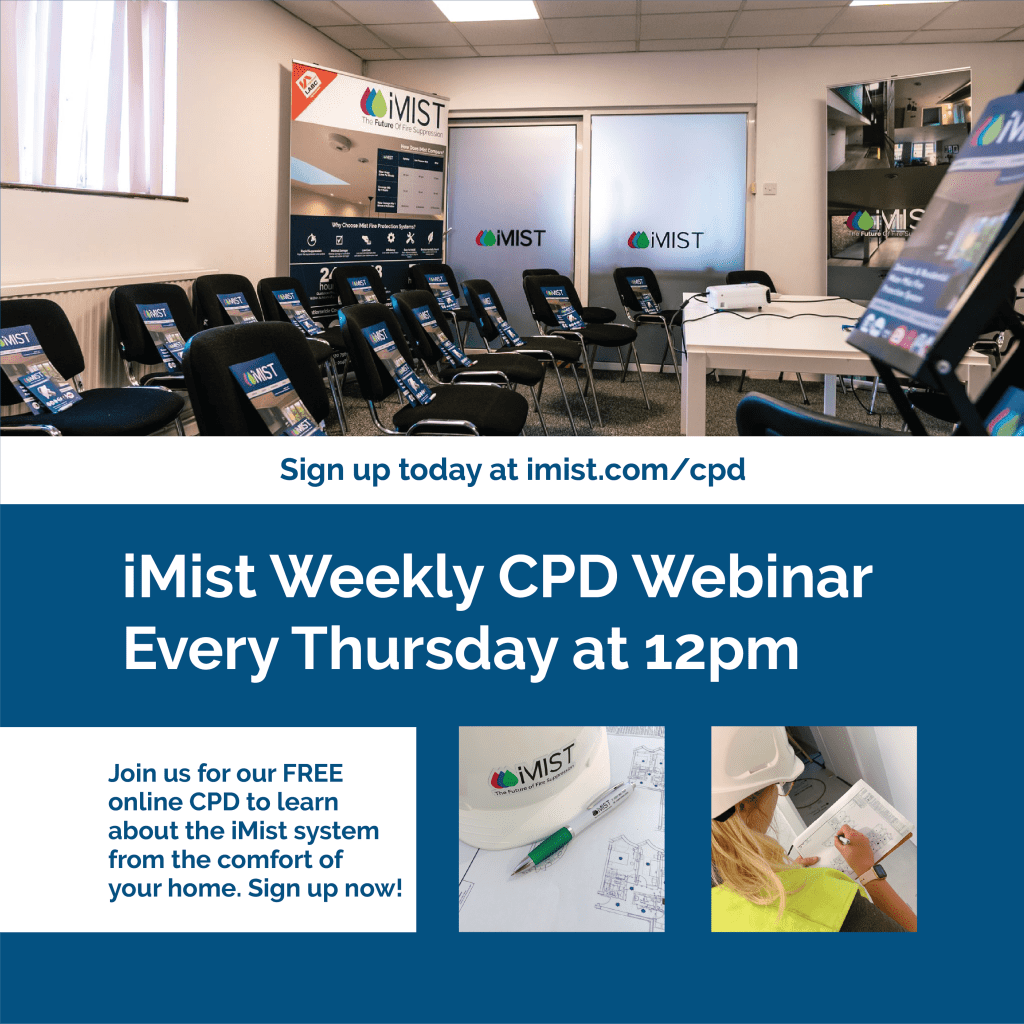 Tim Andrews
BSc (Hons) Bldg. Surv
UK Business Development Manager
Tim has been working in the fire suppression industry since 1999 – with an impressive career that spans over 20 years and includes an employment history with companies such as Atlas Fire Engineering, Tyco Fire & Integrated Solutions and Vipond Fire protection.  
Before joining the industry, Tim achieved an HND in Building Studies and a B.Sc. Honors Degree in Building Surveying. Tim helps to promote the benefits of the iMist system across the globe and also improves our work processes to ensure that iMist always delivers the most comprehensive experience for our clients.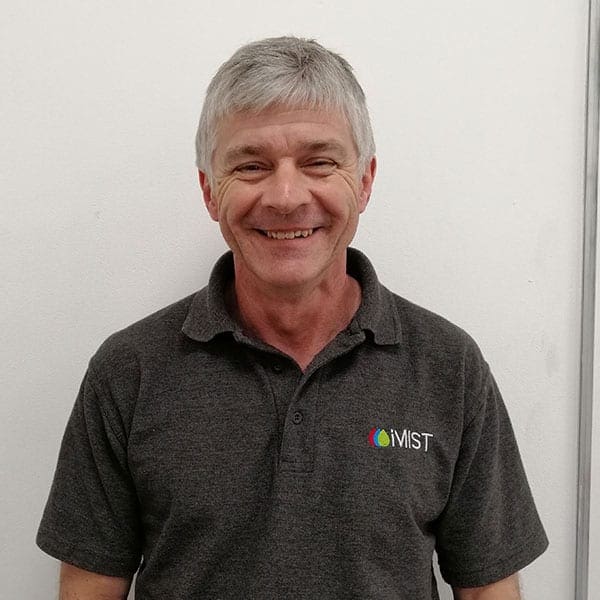 Eddie Sibley
Ex Firefighter
North-East England Manager
Eddie spent 10 years in London Fire Brigade, working as a firefighter and a period of temporary promotion to Crew Manager before leaving in 2018 to join iMist. He attended major incidents such as Westminster Bridge and Battersea helicopter crash along with the usual day to day incidents which aren't limited to just fires. 
He previously worked as an apprentice jockey when he left school in 1989, and had 5 rides on the flat before getting too heavy !! All our seminars are hosted by Eddie on a fortnightly basis. You can also book a personal one, which we find beneficial for large companies, architects, building control officers, etc.
Jessie is a vital part of iMist, helping to expand the business in the USA.
Zak has been a huge part of the iMist team since 2016.
A thorough presentation, which described technical elements in a manner that was understandable (non-jargon) and relatable (real world scenarios).
Patrick Murray
Many thanks to Eddie for accommodating us and taking the time to explain the iMist system and take questions
Mark Bramwell